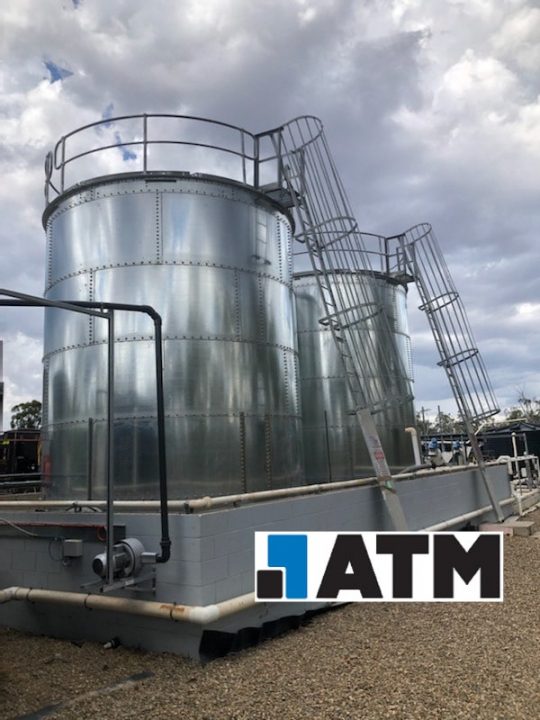 Bolted Steel Tanks Are Our Business
ATM Tanks are the professionals in the commercial and industrial tank industry. With over 20 years at the top of our game, we pride ourselves on being the trusted name in industrial storage systems.
Our engineers are masterminds in tank design, and easily turn tank dreams into reality. Square or round, big – bigger – biggest, constructed for anything from potable water or food-grade material to chemicals, our engineers can design a panel tank for any industrial purpose.
Here at ATM Tanks, we prioritise your business operations in everything we do. With a focus on high-quality in-house fabrication, swift installation, and unrivalled after service, our team build your tank with minimal site disruption and will return for service, repair, and modification as needed.
Domestic demand for industrial tanks is expanding as many commercial enterprises take advantage of governmental support in the aftermath of the global pandemic. Accelerated depreciation deductions on new assets has nudged many businesses to purchase a customised bolted steel tank from ATM Tanks, and the reactions have been overwhelming. No matter the use, a quality and reliable tank from ATM Tanks just makes your business better for years to come.
Steel Bolted Panel Tanks – What You Need to Know
When the time comes to choose a tank for industrial purposes, the advantages of bolted steel tanks are hard to deny. ATM Tanks are at the forefront of industrial panel tanks, and we specialise in creating custom bolted steel tanks. Here is a snapshot of what we do best.
The Tanks
Our tanks are made from construction-grade steel panels that are bolted together on-site.
The panels are fabricated and pre-finished at the ATM Tanks manufacturing site here in Australia. Strict quality control is at the heart of every panel that comes out of our facility.
Due to their modular properties, our panel tanks can be designed to fit neatly at your chosen site with options for easy modification years down the track.
Assembly is rapid as most of the work is done at our site to minimise disruption to yours.
The laser-cut panels are coated according to intended use:
Colour-bond can be used as a coating for large agricultural water reservoir projects.
Galvanised panels are excellent for large-scale industrial storage and fire suppression system tanks.
Glass fused panels or epoxy coatings are unbeatable for potable water, food material, volatile chemicals, and leachate.
Usage
Our bolted steel tanks can be designed to safely store liquids from volumes starting at 80 000 litres up to 10 million litres, and have an impressive lifespan of 50 to 100 years. Your ATM Tank can be designed for many different industrial purposes including:
Municipal water supply.
Potable or purified water for commercial purposes.
Agricultural dry produce storage.
Food production substances.
Volatile chemicals.
Fire suppression system water storage.
Industrial leachate.
Aerated waste material
What about waterproofing?
Waterproofing your tank is as important as the tank itself. The thickness, structure, and material of your tank liner will depend on the intended use of your tank. Here at ATM Tanks, our team knows that the right tank liner improves the lifespan and performance of your tank and can recommend the best option.
How do bolted steel tanks compare to other options?
Bolted steel tanks are not the only option on the market; However, the benefits of these modular tanks are very hard to ignore. It's no surprise that steel panel bolted tanks are in high demand across Australian commercial enterprises.
To compare bolted steel tanks with concrete tanks or welded tanks, the benefits begin during the manufacturing stage. Our panel tanks can be installed and ready to use as soon as 8 weeks from the time of ordering. Welded tanks and concrete tanks can take around 6 months to fabricate and install.
The on-site installation activities are far less impactful for a bolted steel tank as the panels arrive prefabricated and simply bolt together. Concrete tanks require far more labour in terms of the pouring and setting process, all of which are weather-dependent and vulnerable to delays. Welded tanks need to be finished on-site, meaning some welding happens at the installation point. This leaves room for quality discrepancies and corrosion associated with leakages.
The finishing elements of bolted steel tanks are completed during the fabrication phase. This ensures that all our tanks arrive perfectly coated according to tank specifications. To compare this to a concrete or welded tank, both options require on-site sealant and coating spray treatments, leading to the possibility of environmental obligation breaches and even more disruption to your workplace.
Due to the modular nature of our bolted steel tanks, these tanks can be disassembled and reassembled easily with minimum shipping costs. This also means that your ATM Tanks can change with your business, as each one is easily modifiable for years after installation. Concrete and welded tanks are heavy and difficult (if not impossible) to transport and modify.
Always Ready to Lend a Hand – The ATM Tanks Process
The ATM Tanks team is proud to offer the most extensive service backed by industry-leading expertise to get your tank performing its best. Whether it's new tank builds, service reports on existing tanks, maintenance, modification, or bringing an old, neglected tank back to life; ATM Tanks have got you covered.
ATM Tanks design your tank, fabricate the panels to specifications, assemble on-site, and return for services, repairs, and modifications far into the future. Our ROV technology, expert engineers and tradesmen, and extensive network of offices around the country, ensure our service is the best Australia-wide (before, during, and long after installation).
For a free quote, click here. To find out more, call 1800 422 444 and talk to our expert team about your specific needs, or schedule an assessment of an existing tank.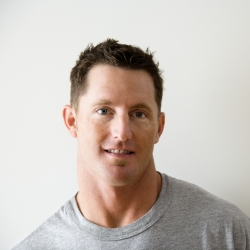 Latest posts by Aaron James
(see all)