Here at ATM Tanks, we know that what you store in a tank will only be as good as the tank itself. So, when our clients need a vessel to safeguard the purity and stability of their material, we know that our range of glass fused tanks will deliver the perfect solution.
As a leader in the industrial modular tank trade, our experts design, supply, install, and maintain tanks for any commercial purpose. Our glass fused to steel tanks just make your business better, and that's no accident.
Glass fused tanks are a specialised version of our bolted steel panel tanks. We can design your new tank in any shape or size, and customise it according to your needs. Our customers that choose our tanks do so because the glass surface is safe for any substance, particularly material that is valuable or needs to be kept in a controlled, corrosion-free, stable environment. From potable water and harvested grain to corrosive chemicals and liquid food additives; This is where our glass fused tanks really shine.
What Are Glass Fused Tanks?
Glass fused tanks are specially manufactured for strength, lifespan, and non-corrosive qualities.  Our regular steel modular tanks form the substrate for the glass coating. This strong base provides fortitude for your tank and the modular nature serves up flexibility and the opportunity for modification for years to come.
During the manufacturing process, the glass product is heated and milled until it forms a slurry. This slurry is then sprayed over the steel panels until glass fragments cover the entire surface of the panel. The glass is then chemically fused to the substrate under very hot temperatures.
This produces a strong glossy finish that is resistant to corrosion and impermeable to liquid, (meaning that, unlike regular tanks, glass fused tanks require no tank liner). The glass and steel are a match made in heaven in terms of the potential applications, strength, and maintenance of the tanks.
For many decades, glass fused to steel tanks were used mainly as silos to store agricultural produce. The tanks work extremely well to keep produce dry, contaminant-free, and safe from outside threat. While primary production remains a major use of these particular tanks, many other uses for these tanks have become apparent in the manufacturing sector.
We proudly supply, install, and maintain tanks holding volatile chemicals, waste material that requires aeration, food processing related material, sludge, municipal potable water, and so much more.
Why You Need a Glass Fused Tank for Your Business?
Tank Design and Modification; The Choice Is Yours
We will design the tank to suit your needs. Our experts design a tank for what you need now with options for expansion in the future. When you order a glass fused tank from ATM Tanks, you have the option of galvanised or stainless steel for your substrate.
Tanks can be designed for surface aeration or complete mixing in the case of waste material, and we can even coat with epoxy or polyurethane depending on your requirements. Our design team can design a glass fused tank for any need.
50 Year Design Life
Glass fused tanks combine two robust elements. The steel substrate provides a strong casing, and the glass coating provides the perfect surface for direct contact with your material. This important design feature of your glass fused ATM Tank, combined with the fact that your tank requires no liner, equates to significantly less maintenance over a long lifespan. We are so proud of the fact that our particular tanks have a design life of 50 years.
To compare a glass fused to steel tank with a painted welded tank over the course of 50 years, the glass fused tank would be a more effective and less expensive option in terms of maintenance. The painted welded tank would need to be repainted many times while the glass fused tank would only need the sealant replaced a few times. The cost of re-painting a welded tank is also higher than the cost of replacing sealant.
To add to this, the material stored in the painted welded tank would be susceptible to contaminants from the tank itself as the tank weakens with corrosion. Meanwhile, the glass coating of the tank itself is chemically inert and watertight, making for a more stable and reliable storage system.
Lessen Your Environmental Impact
An ATM glass fused to steel tank is a more environmentally friendly tank choice for several reasons. The long design life means that fewer tanks will end up in landfill as the tanks remain useful for longer. Secondly, companies are always seeking an appropriate place to store sludge that meets environmental obligations. Our glass fused tanks will not allow the sludge to leak out of the tank and the glass coating is resistant to corrosion.
ATM Tanks Are Ready to Help
ATM Tanks have been providing Australian businesses with industrial tanks for over 15 years and have offices right across Australia. From the design phase, right through to maintenance and modification for years after install, ATM Tanks will be a source of support long after the initial build. Our team have the expertise and technology to monitor, service, repair, and modify for maximum tank life.
For a free quote, click here. To talk to our team about your specific needs, call 1800 422 444 to find out more or schedule an assessment of an existing tank.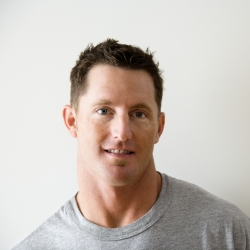 Latest posts by Aaron James
(see all)