Meet The Team
We Have Successfully Completed Projects All Over The Australia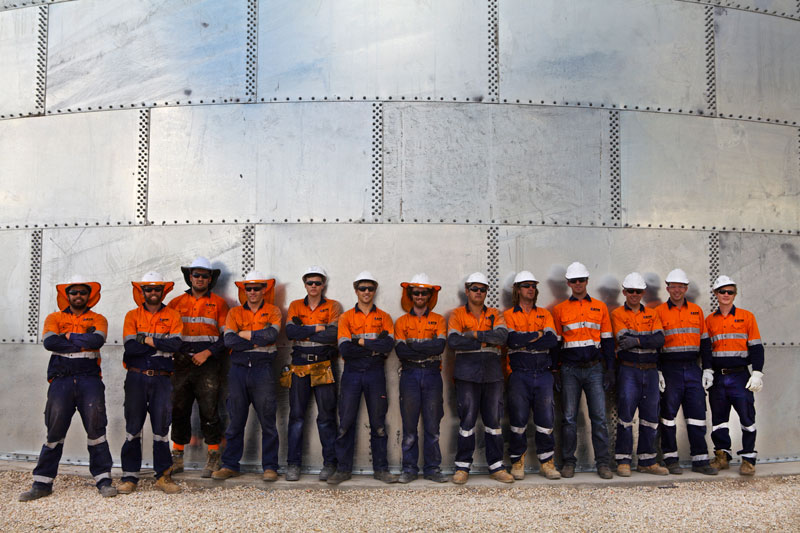 ATM Tanks is a leading service provider in Australia specialising in tank repairs, maintenance and installation.
When it comes to tank liners, tank repairs and panel tanks, ATM has carved a niche for itself. The wide variety of services offered by ATM has made the company a one-stop-shop for everything about industrial-grade tanks. From selection of supplies, to consistent monitoring of the installed talks, we provide these specific services to our clients. As a fully licensed company with full warranty of our services, we have set the standard for companies aiming to be part of the tank industry.
From Conception to Completion
One of the biggest advantages we have is our ability to offer wide variety of services – from start to finish. To ensure that the client select and build a tank according to their needs, ATM enlists the services of experienced engineers, plumbers and other experts related to tank construction and maintenance. The client simply enlists the key factors it requires from its tanks and the experts will immediately work on these factors to design and eventually build the needed tank.
The projects from ATM are all time-bound which means the client-target deadlines are often met or even exceeded.
Pushing the quality in tank industry is no small feat but ATM continues to find ways in order to bring the best to their clients. Among the innovations we offer to our clients is complete transparency of projects. Constant monitoring for transparency is a must for Project Managers so that they can provide consistent and expected output to their clients. Transparency is also implemented to ensure that the client becomes part of the project implementation which means full understanding of the construction process.
Transparency in Project Implementation
Transparency is not only found during the construction phase of ATM. Clients that require maintenance and installation of tank liners and panels could also count on ATM's transparency.
Maintenance and installation of tank liners as well as panels could be very challenging for most, if not all businesses. ATM's decades of experience has taken the burden off these businesses due to the familiarity and scientific approach to maintenance and installation. The decision to repair and/or replace panel tanks is never easy because it could cost millions – a problem easily dealt with through the assistance of the experts from ATM.
Aside from being a licensed tank company, ATM is also a licensed builder which assures compliance for warranty and insurance. We protect the assets of our customers as well as their interests.