During a tank cleaning procedure, the most crucial aspect is maintaining and disinfecting vessels and containers to ensure they remain in good shape and avoid them from becoming contaminated. Low maintenance leads to contamination of tanks, which decreases the finished product's quality and safety.
In turn, the credibility of the manufacturing firm reduces, therefore, risking the market. To facilitate the proper cleaning and maintenance of tanks, it would be best for company owners to invest in tank cleaning equipment or seek professional help from a skilled company like ATM Tanks.
Professional cleaning of tanks
You can clean tanks manually or using an automated tank-cleaning machine. At ATM Tanks, our professionals do not use manual cleaning for the tank's interior because we find the techniques involved unsafe, unhygienic, and substandard. Our experts use advanced equipment when cleaning tanks to ensure that the cleaning process maintains the tanks in standard conditions to adhere to regulatory compliance.
When there is no manual contact, it prevents unwanted chemical exposure to staff. Our high-quality machines work better than humans; the cleaning procedure becomes more straightforward and faster without putting production at risk or using time meant for production.
Our tank cleaning equipment reduces the clean-up cost because of the reduced need for labour, water, and chemical cleaning agents. A lot of firms are available that offer cleaning equipment for an industrial tank. At ATM Tanks, we provide different equipment, and it depends on whether your tank is small or 30 meters wide.
Also, the method and equipment we use to clean, depends on the type of substances stored in the container vessel. Your tanks might require thorough washing or light rinsing using high-pressure sprays.
Selecting the correct equipment
It is not easy to choose the right equipment. First, you need to pick the appropriate cleaning nozzle for your tank. Also, make sure that the equipment provides an efficient cleaning procedure depending on your tank type.
At ATM Tanks, we also consider the ease in usage, ergonomics, and our equipment's overall optimum performance. It is the reason you should only trust expert tank cleaning equipment and facilities suppliers and manufacturers like ATM Tanks. We are happy to advise you on the correct type of equipment depending on your needs.
Automated tank cleaning systems are convenient for any manufacturing sector or business that uses tanks or containers. Manufacturers choose in-house tank cleaning equipment since it saves time and expense. Without equipment like this, the company needs to manually clean, and the outcomes are not as effective compared to automated cleaning. At ATM Tanks, we have well-designed equipment for cleaning all kinds of containers, despite the size and whether it is portable or not.
Industrial storage tanks should be kept clean, maintaining process efficiency, site cleanliness, and product quality. Cleaning needs differ; each procedure is personal and needs a bespoke solution. It is why a skilled tank cleaning equipment supplier like ATM Tanks makes sure it understands all the installation aspects before we recommend a suitable solution.
In diverse sectors like fuel distribution and food processing, tank-cleaning services are different. Cleaning either involves built-in automated cleaning or manual cleaning. The former mainly involves static spray heads installed in the tanks or revolving tank wash nozzles.
Automated tank cleaning
Automated cleaning varies from systems for keg, bottle, and drum cleaning to specific CIP systems (clean in place installations). Whatever size the tank is, ATM Tanks ensures that we use a suitable specified automated CIP system to decrease downtime and free working hours for other tasks and maximizes the use of energy, chemicals, and water.
If your business presently cleans tanks manually, we offer an appropriate automated tank cleaning system to reduce workforce costs and production downtime by up to 90%.
Factors to consider when cleaning tanks
Regardless of the kind of tank or vessel you have, we offer pre-sale consultancy, which is essential to understand what type of cleaning you need. It depends on the type of contents in the tank and the need for the following procedures:
Cleaning
Rinsing
Sanitising
High-impact cleaning
Sterilising
Disinfecting
We decide on the type of tank cleaning nozzle using the following:
Tank dimension
Cleaning solution
Spray distance
Flow rates
Cleaning temperature
Optimum spray pattern
Spray-impact velocities needed
Cleaning cycle duration
Connection type and nozzle material.
Cleaning cycle duration
After considering these variables, we integrate the nozzle configuration into an appropriate system with the associated strainers, valves, pumps, and motors. We design a complete integrated system to give you the maximum benefit of affordable cleaning.
Conclusion
Cleaning tanks is as crucial as other procedures related to the nozzle, like odor control and dust control. A skilled and reputable tank-cleaning specialist like ATM Tanks carries out an accurate assessment before recommending and establishing a suitable tank-cleaning system for your industry.
We offer you ideal water tank cleaning services and will be happy to share our expertise with you.
Book Your Next Tank Clean Online Now!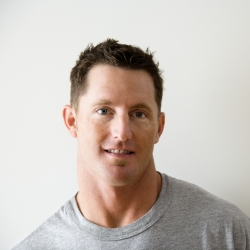 Latest posts by Aaron James
(see all)