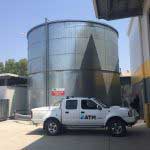 Fire tanks in Australia come in different shapes and sizes, but the one that we are all accustomed to seeing is the fire tank that sits on a fire truck bed. While we at ATM Tanks fabricate tanks like that, there is more to our capabilities and services than fabricating fire tanks for trucks.
Today, we will get your acquainted with the various services that we offer, and help you understand how we completely dominate the tank industry in Australia. By the end of this article, you would have learned the following:
Importance of fire tank safety equipment
What we do during fire tank inspection
Fire tank services that we offer
Things you can expect from us
Why you should choose us to do your fire tanks
Let us get started!
Importance of fire tank safety equipment
A fire tank is usually placed on the rooftop of a building. It is a source of water for firemen should fire arise. If you have seen those glasses that house long hoses, those hoses are connected to a fire tank system that is most likely on the roof.
Why the roof? Fire tanks are placed on the roof because of gravity. If the fire tank is downstairs but the fire is upstairs, the water may find it difficult to climb.
At ATM Tanks we understand the importance of fire tank safety procedures. We know the proper placement of these tanks, and we are also experts in the proper placement of the houses. Along with this, we also know that a fire tank must be a dedicated water reservoir for fire protection use only, not for daily water consumption.
A fire tank is a necessary component of safety. One will never know when a fire will break out, and if the fire tank was not done according to the appropriate specifications, it would not work. At ATM Tanks, we understand how important it is to have reliable fire tanks that work during an emergency—we know that what we do is crucial to saving lives.
What we do during fire tank inspection
Apart from fabricating and installing the fire tank, we also do periodic maintenance. During these times, we inspect if the tank is capable of pumping water in and pumping water out. We take into account the various pressure requirements to make it work on all floors where hoses are connected to it.
Here are some of the things we check:
Fire tank integrity
Pressure valves
Corrosion and damages
Water pump condition
The end-goal of our inspection service is to ensure that the tank works when you need it the most. The last thing you want is to have sprinklers that do not sprinkle water or hoses where water would not come out.
We take all these things into account when we do out periodic check-ups—we ensure that the tank and all components that come with it work according to specification.
Fire tank services that we offer
We have been in the tank business for a long while that naming all the services that we do may not fit this page. What we will share with you today are the different wings of services that we offer to our clients.
Fabrication – we fabricate fire tanks in Australia from scratch; you can choose from different sizes that will fit your space.
Repair – we do repair services for fire tanks in Australia that have seen better days; if the fire tank is beyond repair, we will make the necessary recommendation to have it replaced.
Maintenance – we do regular inspection services and cleaning to make sure that the tank pipes are free of debris.
Installation – apart from fabricating the tanks, we also install them in your grounds.
As fabricators of fire tanks, we do not buy-pre-fabricated products. We create our own, and we even let you choose what material to use. If you are unsure, we certainly can make recommendations as to what kinds of materials work best for fire tanks in Australia.
Things you can expect from us
At ATM Tanks, your security and satisfaction are our utmost priority. As such, here is a list of the things that you can expect from us.
Expertise – we have been in the business for over a decade; our experts have a cumulative of more than 100 years of expertise in the field. You can rest assured that our products and services are top of the line.
Integrity – we do our jobs with the utmost integrity and ethics; we make sure that you get value for what you pay for.
License – we are a duly licensed fire tank company in Australia; our employees have been trained and have the appropriate certificates to prove their competencies.
Why you should choose us to do your fire tanks
ATM Tanks is the premier choice for fire tank fabrication, installation, maintenance, inspection, and repair in Australia.
We have serviced countless clients over the past ten years, and we have been consistently upgrading our technology to keep up with the times.
For one, we even have robots that can do the job—helpful in tight situations when a person's life can be in danger. At ATM Tanks, you can also expect fast service. We can provide you with a free job quotation in less than 24 hours, and we can fabricate a brand new tank for you in less than three weeks.
Summary
With over a decade of experience, we at ATM Tanks have seen it all. Like many Australians, we are distraught with what happened in the recent bush fires that wreaked havoc in our communities. It is our goal to reduce, if not prevent, bush fires of this magnitude in the future.
We aim to do that by fabricating sophisticated and reliable fire tanks for our fire safety department, and by ensuring that residential and commercial fire tanks are in the proper working order. Call us now on 1800 422 444 to book your consultation—it is free, and we will respond to your requests immediately.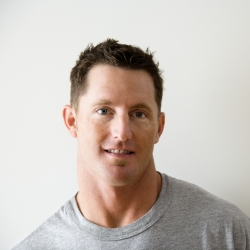 Latest posts by Aaron James
(see all)