The recent Australian bush fires bought the country to its knees. With more than hundreds of different fire spots that raged from June 2019 to early 2020, the estimated cost of the damage is at $4.4 billion. As this tragedy happened, ATM Tanks was at the forefront of the "Black Summer", providing fire tank inspections to ensure that the fire-fighting systems are in a condition to fight the bush fires. Today, we will share with you how we do fire tank inspections in Brisbane. Our service not only applies to fire trucks, but for all fire water tanks in commercial and residential buildings.
Custom Fabrication
Apart from fire tank inspections in Brisbane, we also do custom fabrication. If you are in the process of building your facility, then it is the best time to give us a call so we can work out a solution for you. At ATM Tanks, we specialise in fabricating large tank panels with liners specific to what you need. We use advanced technology and materials to fabricate the tank. As a leader in the tank industry in Australia, we have robots that help us do the job—robots that work with precision.
Internal and External Inspections
If your tank has already been set-up, we will do internal and external inspection to ensure that the tank has structural integrity. Unlike other companies, we no longer use human divers if it can be avoided. We use what is called ROV or remotely-operated vehicles. These are robots that look like rovers sent to Mars. They are equipped with high-end sensors and camera, and they can detect tank issues from the inside of the panel. This way, we can protect our divers from the risks associated with being inside the panel. Should we find structural damage in your tank, such as those caused by oxidation, we will promptly report it to you and provide a solution.
Leak Detection and Repair
Leaks always start out small. You can barely notice them until they are too late and before you know it your panel tank has sprung a massive leak.. At ATM Tanks, we not only detect leaks, we also repair them. Our ROVs are equipped to provide not just cleaning services for the inside of the tank but also repairs. Because of this, you do not have to drain the content of the tank and waste that much water. If push comes to shove, there may be a need to use the services of humans. We have experts who can handle the repair—people who have been in the industry for over a decade doing fire tank repairs.
Underwater Welding
Sometimes, the damage cannot be repaired from the outside of the tank. The only thing that can be done is to do the welding from the inside. We have the equipment and the expertise to do this. While most people think that underwater welding is only done with ships in the ocean, we at ATM Tanks actually do this, too. After a fire tank inspections in Brisbane, and we find out that the tank has to be welded shut, we do it from the inside without having to drain the water.
Summary
A fire water tank is a crucial component of your building. It is there to protect you should there be a fire. But what good will it do if it had been leaking for a while, and you only found out when the fire is already raging? ATM Tanks can prevent this from happening. Just give us a call and we will inspect your fire water tank. We will ensure that it is in good shape and that it can provide the service that you expect it to in times of your need.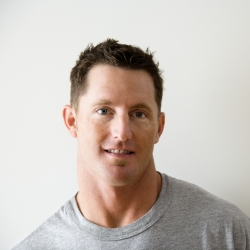 Latest posts by Aaron James
(see all)