4 Things To Consider When Choosing Tank Repair In Melbourne
Things happen, and even the best tanks in Melbourne would need repair services one day. Because of the weather outside and the chemical reactions inside, your storage tank is one day going to show signs of corrosion. What matters most is speed and accuracy, and that your tank repairs in Melbourne happens as soon as you notice anything. Prolonging the much needed restoration can only aggravate the damage, therefore leading to higher costs.
At ATM Tanks, we are committed to provide this service. But more importantly, we want to help you choose the best tank repair company in Melbourne. Below are the key things to look for:
On-site repairs
Quality and warranty
Transparent estimates
Variety of options
Let us take a look at each.
On-site Tank Repairs In Melbourne
For tank repairs in Melbourne, it is always best to have the tanks repaired on your site. Some tank companies prefer that you ship the tank to their location, and this is not ideal because it can affect your operational efficiency. This is not to say that it is not supposed to happen. Some damages require that the tank should be shipped to the tank repair group's facility. However, on-site repair should be one of the options, if possible, as it entails lesser costs and faster resolution.
Quality and Warranty
A tank repair company must be able to stand behind the quality of its services, and the only proof of this is warranty. A storage tank is used for business, and it is subject to wear and tear all the time. The tank repair company you choose must know this, and only offer the best services and materials possible. As you know, quality comes at a cost, and you need to be prepared to shell out a good sum. In return, the service provider must have a warranty that comes with the service. With our warranty at ATM Tanks, you can rest assured that with proper use and under normal conditions, your tank is going to last. And if it doesn't, you can avail of tank maintenance in Melbourne at no extra cost to you as stipulated by our warranty clause.
Transparent Estimates
The estimate of the tank repair services must be transparent, which means that you know what you are paying for. A documented quote must be presented to you, and this quote must outline the activities and materials that you would be paying for. For example, perhaps it is only tank cleaning in Melbourne that you need, and not a massive repair since there is no serious damage to your storage tank. In this case, the job order quote provided must state that you are paying for tank cleaning only.
Variety of Options
Tanks are made from different materials, and they are done so for a reason. The right inner linings must be used in relation to how the stored items would react to them. For example, you cannot store food in a tank that has a metal liner, unless it is non-corrosive and rust-protected. For tank repairs in Melbourne, the company you choose must have various options as to how the repair should be done, and what materials should be used. If possible, the company must be able to improve the quality of the lining, or at least maintain its current state.
Summary
At ATM Tanks Group, we meet all these four conditions. We are prepared to provide you a clear estimate of the project, with an itemised list of what services and materials you would receive. We also offer warranty for our work as a testament to our commitment to quality. We do on-site repairs, and we have personnel with decades of experience in the industry. We have been operating for 15 years and we offer a wide range of materials for your storage tank needs. Whether you need tank installation or tank repairs in Melbourne, ATM Tanks Group is here to serve you. You can reach us directly through our contact page or pick up the phone and call 1800 422 444 to speak to us today.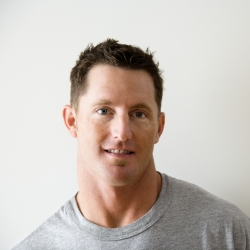 Latest posts by Aaron James
(see all)