Why Choose ATM Tanks for Tank Liner Repairs in Hobart?
Being the most populated city in Tasmania, Hobart is home to industries that need various types of storage tanks. At ATM Tanks, we recognise that these tanks will one day need repair, especially their liners that get subjected to the chemicals of the liquid or solids stored in them. But why choose ATM Tank Group? And what kind of services do we offer to help solve issues with your tank liners in Hobart?
Tank Liners Design
Tank liners come in different models and materials, and this has something to do with what you are storing. In Hobart, the main industries are retail, food services, and health care. All of these are in need of water storage tanks, especially so because the city has restrictions in water consumption. At ATM Tanks, we design new tank liners in Hobart, regardless of what the tank liners are used for. We fully customise the liner according to shape and density that you need, in addition to choosing the right materials for what you are storing. We design and fabricate all types of liners with the use of advanced technology such as robotic cutters, which allows us to create liners with as little as 1 millimetre variance. If it is water that you need to store, we have materials that have high water resistance. If not, we use other materials like PVC, polyurethane, and so much more.
Tank Liner Solutions
Our solutions are not one-all and be-all. When we do tank liner repairs in Hobart, we take into consideration the materials stored, the type of problem that we have to fix, and the size of your tank. Here are some of the tank liner and repair solutions we offer:
New steel tanks for all types of uses
Leaks on metal water tanks
Installation of any type of tank liners
Leaks on poly type materials
Before we do tank liner repairs in Hobart, we go through several steps to understand what the client needs. For example, we do a component integration study. We also inspect the hatch and base channels including the sump pump housing so we know what kind of pressure the stored materials go through. All these are important, as the strength of the liner we use would depend on these factors. Once we have analyzed what you need, we will proceed with selecting the best materials, and give you a quote.
Tank Liner Repairs Benefits
At ATM Tanks, our main concern is that you get value for your money, and we can only do this if tank liner repairs in Hobart that we do provide the following benefits:
Free project quote with no obligation to proceed
You can choose the materials that you want for your tank liner
Perfect fit of the liner with no leakage
Fast service – repair the tank in as short as a week
Tank liner repair has warranty, with an option to extend it
Made to last under Australian weather conditions
Apart from tank liners, we manufacture and install tanks. At ATM Tanks, we provide tanks that you can use either for primary or secondary containment, and we guarantee that we have materials that are corrosive to chemicals.
Conclusion
Choose ATM Tanks for repairs and new tank liners in Hobart. We have over 15 years of experience in the industry, and our experts have more than 100 years of experience as a team. Whether you need open or enclosed liners, tank liner installation or repair, we are here to do the service for you. We are fast and accurate, as we know that you need your tank liners as soon as possible to get back to your full operational capacity.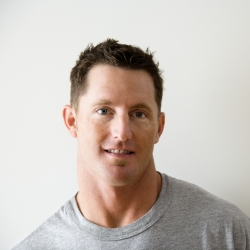 Latest posts by Aaron James
(see all)