Tank Repairs In Adelaide: Why Call ATM Tank Group?
Storage tanks are subjected to wear and tear. The climate has a lot to do with this, and so does the chemicals of the materials stored in them. One day, you may see a rusty spot outside or inside your tank. You must not ignore this, as that small rust is the beginning of a massive problem later on. ATM Tank Group is the company to call if you need tank repairs in Adelaide. We have been in this business for over a decade, and we have serviced hundreds of clients all over Australia. But what can you expect from ATM Tank Group? Why should you choose us over the others?
We Solve All Types of Problems
No matter what the issue is, ATM Tank Group is prepared to provide tank repairs in Adelaide. With over a decade of operational experience, we have seen it all. We know the causes of the problems and we understand what kind of materials to use to fix them.
Here are some common tank storage issues:
Corrosion – tanks made of metal develop rust over time; we can replace the entire tank wall, or remove the corroded area and patch a new one.
Moulds or cracks – common in concrete tanks; we can repair concrete that cannot be restored with cleaning.
Leaks – tanks will have leaks for several reasons; in most situations, the tank panels were not welded properly. In cases like this, we are prepared to close that hole and stop the leakage.
Moisture – water will always find a way to escape. If your tank is made of concrete, we can solve this problem in several ways, the most common of which is by using liquid rubber as a lining
These are not the only problems we can solve—these are just a few examples. When you let us service you, we will carefully assess what is wrong with the tank, repair it, and also provide you with guidance how to maintain it.
We Use Robots to Do a Better Job
Over the years, we have been at the forefront of tank repairs in Adelaide. As technology grows, we find ways to innovate our services. And this is why we have robots that worked for us. These are remotely controlled vehicles or ROVs. They help us do the job so we do not put our employees' lives at risk. What do these robots do?
These robots can perform the following tasks:
Clean the tank
Inspect the tank
Gather materials
Measure temperature
Our robots are made with high-end technology. They come equipped with sensors and measuring devices. The ROVs we use have the ability to check if your tank has magnetic particles. They can also detect if your tank's content has radioactive materials. We use these robots to take a dive into your tank instead of humans. As such, our employees remain safe. Our robots are fast and accurate, and they can give us real-time data as they explore inside the tank for problems.
Conclusion
Call ATM Tank Group for tanks repairs in Adelaide. We are quick to respond and we will treat your business as ours. After our ocular inspection, you would receive a quotation within 24 hours. This quotation is free. If you have something else in mind, we can schedule another call or meeting. Apart from repairs, we can also fabricate new tanks for you, which we can deliver in as short as three weeks. We also do tank liners, and you have a choice from dozens of materials. Give us a call on 1800 422 444 and let us know how we can help you. For tank repairs in Adelaide, there really is only one name you can trust: ATM Tank Group.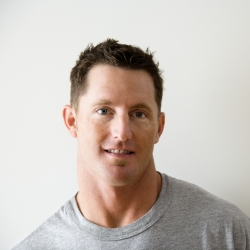 Latest posts by Aaron James
(see all)