Panel Tanks In Adelaide: is ATM Tank Group the Right Choice?
Panel tanks come in different shapes and sizes. Mostly, you will see round or square panel tanks in Adelaide. Since Adelaide city has a healthy manufacturing industry, these tanks hold water and other liquid materials used for the production of goods. But where do you buy these tanks? Can you order them custom-made? At ATM Tank Group, we do both. We supply panel tanks to Adelaide companies, and we guarantee that we have adequate choices for you. But why us?
We provide tanks for different sectors
ATM Tank Group is the premier supplier of panel tanks in Adelaide. We fabricate the tanks from our facility, and then these tanks are installed in your premises. Here are some of the types of tanks we fabricate:
Water storage tanks
Fuel tanks
Liquid tanks
Food storage tanks
Tanks for solid storage
The only type of tank we do not service or create is underground tank. We specialise in above ground tanks and their maintenance. Apart from tanks, we are also the premier provider of tank liners. We use various types of materials to suit your business needs. As you can see, the type of chemical you store inside the tanks can damage the tank's walls. To prevent this, we work hard to understand what the tanks would be used for. Our team of experts would assess what kind of liner is best used for your business or industry. Examples of the liners we provide are epoxy, polyurethane, and liquid rubber. Like the panel tanks in Adelaide, these tank liners are fabricated in our facility, to be delivered to your business site after completion.
We service and repair panel tanks
If you do not need panel tank fabrication, then you can call us to repair your existing tanks. We know that over time, your panel tanks in Adelaide are bound to rust. One day, this damage would get bigger and cause a leak. In the early stages of signs of corrosion, we encourage you to give us a call. Our experts would go to your facility for an ocular inspection and analysis. After that, we would reach out to you and give you a price quote within 24 hours. This price quote is inclusive of the material cost. In some cases, we also provide recommendation if a better quality of material is needed. This recommendation is based on our expert's assessment. At the end of the day, it is your choice. Once we agree on the job, we would start working on the project. For cleaning and tank repair, we can do it in as host as seven days. In case you need a new panel tank fabricated, then we would need up to three weeks to get it done and installed.
We are experts and technologically advanced
ATM Tank Group has over a decade of experience the tank industry. Couple that with more than 100 year of cumulative experience, and you get a team of experts who are more than qualified to do the job. On top of that, we use robots in our operations. To protect our employees from injury, we have remotely controlled vehicles that can go inside your tank to inspect it. Our robots are also equipped with sensors that can measure temperature, and detect magnetic and radioactive particles.
Summary
If you need anything, give us a call and one of our friendly representatives would service you. Inquire about our products and rates, or have us do an ocular inspection to see what you need. Our experts will assess the site, measure the tank you need, and identify the proper placement. For tank panels in Adelaide, ATM Tank Group is the premier choice. Call us now!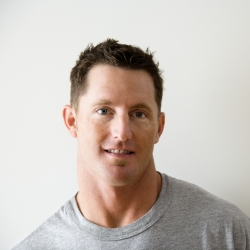 Latest posts by Aaron James
(see all)